Four years after establishing his first company in Egypt, Sameh el-Nabawy moved the administrative headquarters of his software company to Dubai last December. He decided to make this move in search of a more flexible business climate that would allow him to conduct his dollar transactions through banks without restrictions, as well as get rid of the tax burdens he was obligated to adhere to in Egypt.
El-Nabawy's company provides a wide range of digital services to its customers via the internet, such as designing, managing and programming websites, managing marketing campaigns, and promoting corporate products, a field that has grown remarkably in the past years. According to official statements, the information technology market achieved a growth of 16.4% and represented one of the fastest growing sectors in Egypt during the fiscal year ending in last June.
This sector is one of the profitable and income-generating sectors in hard currency in Egypt, through funding and financing rounds in which these companies sometimes reap several million dollars from. It exceeded half a billion dollars during the past year, according to the Minister of Communications and Information Technology Amr Talaat.
Years after establishing his company in Egypt, Mr. el-Nabawy moved the headquarters of his software company to Dubai in search of a flexible business climate that'll allow him to conduct his dollar transactions without restrictions and get rid of Egypt's tax burdens
However, this promising market, which takes in dozens of programmers and innovators on a daily basis, faces many obstacles and challenges. One such challenge includes the almost complete reliance of its infrastructure on dealing in "hard" currency, which has become a challenge for all business sectors in Egypt during the year of 2022, and is likely to continue in light of the decreasing dollar resources of Egypt with the decline in its borrowing capacity.
This crisis forced the Central Bank of Egypt and the governmental economic parties to place restrictions on credit card withdrawals and dollar payments in favor of foreign parties, prompting entrepreneurs, especially in the programming and internet-based services sector, to establish headquarters for their companies outside the country.
In this report, entrepreneurs and experts talk about the challenges created by the scarcity of dollars in Egyptian banks, and the increase in the migration of entrepreneurs and programmers to the Saudi and UAE markets in particular, due to the great facilities they provide to attract talent and entrepreneurs.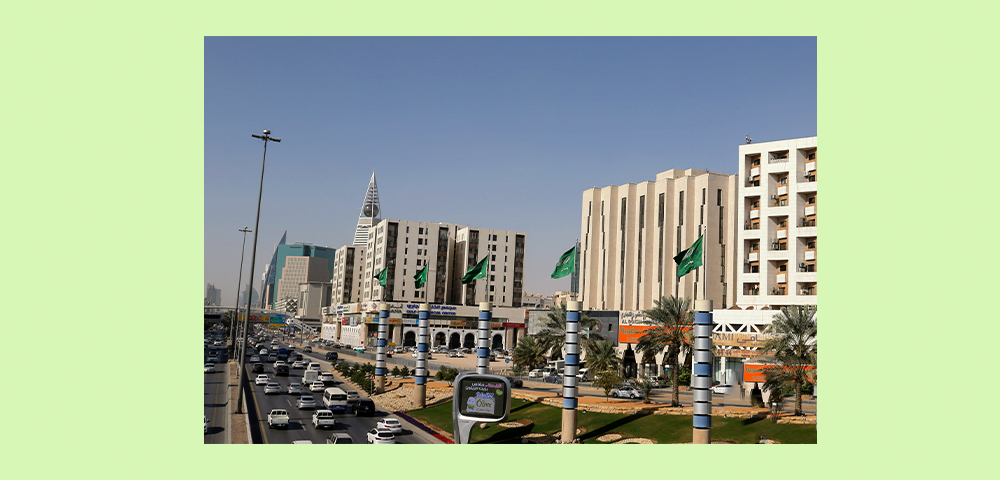 A months-long hesitation
Despite establishing the company last April, el-Nabawy waited a few months before making his decision to transfer the company's operations to the UAE, hoping for an improvement in the economic situation and the arrival of solutions to the dollar transfers crisis, but he was only met with dead ends and found no way to complete the procedures. He tells Raseef22, "I waited a long time for the situation to improve, but unfortunately I haven't seen an improvement, and I do not expect it in the near future."
El-Nabawy explains that he hasn't completely liquidated his company in Egypt, "until the completion of some procedures that take time", keeping his Egyptian employees and programmers working remotely.
Restrictions on dollar transactions are not the only reason that prompted el-Nabawy to move his company to Dubai, as his new step will help him "reduce tax burdens". While Egypt imposes taxes of up to 26% of corporate profits, the UAE government does not tax entities operating in the free zone unless their profits exceed 500,000 dirhams, "Our transactions certainly exceed this number, but at least with the 5% that companies pay, they get facilitations in return."
This promising market takes in dozens of innovators daily but faces many obstacles, like its infrastructure relying on dealing in "hard" currency, a challenge for all of Egypt's business sectors in 2022, and is likely to continue with the decline in Egypt's borrowing capacity
What are the reasons for this "migration" of Egyptian entrepreneurs?
Hisham Abdel Ghaffar, founder of the MENA Gross Venture Capital Fund, monitors the recent increasing exit rates of startups from the Egyptian market, and the growing phenomenon of establishing their headquarters outside Egypt, to facilitate the transfer of funds from outside the country, on the one hand, and the appeal of the legislative environment on the other.
Abdel Ghaffar explains to Raseef22 that "the mass migration of entrepreneurs and technology companies based on the digital economy due to the macroeconomic situation and the shortage of foreign currency in Egypt, which has led to restrictions on the limits of withdrawing dollars from credit cards outside Egypt."
Most banks operating in Egypt have reduced the withdrawal and purchase limits on credit and debit cards, by rates ranging from 50% to more than 90%, making the cash withdrawal limits on some types of cards from ATMs outside Egypt decreased to only $100 per month, down from $500 in regular cards, also decreasing to $250 instead of $750, and to $500 instead of $1,500 in some banks, depending on the card category (Classic - Gold - Platinum ... etc). These same limits have become less valued in dollars, with the start of a new declining movement for the Egyptian pound this week on Wednesday, January 4th.
The Central Bank attributed the imposition of these limits on dollar withdrawals using credit cards outside Egypt, to its monitoring of a set of illegal practices related to the foreign exchange market, "aimed at destabilizing the country's monetary and financial stability in violation of the provisions of the law, as well as an attempt to achieve quick profits through illegal means," as the Central Bank recorded "withdrawals of up to $ 55 million in one day, nearly five times the average withdrawals recorded at this time last year", according to the explanatory statement issued by the bank later on its decision.
"In the past, Egypt was a cheap, low-cost country for many companies, but with the increase in costs and the difficulty of conducting transfers through banks, coupled with the applied tax system, it is no longer encouraging for Egyptian entrepreneurs to work at headquarters here, when they can open offices in other countries that facilitate their work and make things much easier," Abdel Ghaffar explains.
Mahmoud al-Masry, an entrepreneur and business development consultant in the tech startup sector, tells Raseef22, "Every day, I receive about 100 messages from people asking about establishing work or business outside Egypt, including those who are mere programmers, designers, or marketers, meaning not just companies."
Al-Masry explains that Egyptian entrepreneurs "always go to companies active in the field of consulting to help them face administrative problems and financing obstacles," pointing out that recent months have witnessed "unprecedented immigration operations" to establish companies outside Egypt, in order to avoid the dollar withdrawal crisis, as these companies are obligated to pay monthly and annual subscriptions in hard currency in exchange for technological infrastructure services, which hinders their activity as a result of limiting credit card withdrawals.
He points out that Egyptian companies usually resort to the UAE market, which is the most attractive for investments in the Arab region, where it takes no more than 10 days to establish your new company, with "exceptional advantages". The UAE government does not impose income taxes on companies in the free zone, while entrepreneurs in Egypt suffer from legislative restrictions. He says, "In Egypt you may need three months just to renew the license of your existing company."
How has the UAE attracted startups?
In the past years, the UAE has succeeded in directing venture capital to its land, with great facilities in terms of incorporation and the tax system. Establishing a technology startup just costs $3,200 annually, a figure that seems modest compared to the costs of establishing new companies.
According to the UAE Ministry of Economy, the wealthy Gulf state has prepared a "modern investment environment" for investors, set policies that facilitate and accelerate the establishment of companies through electronic platforms, and enhanced its attractiveness by issuing amendments to the Companies Law. This has resulted in it achieving an advanced position in the Ease of Doing Business Index (EODB), in which it ranks 16th globally while Egypt ranks 114th, which reflects the UAE's superiority in business procedures and flexibility provided by the business sector in the two countries.
The comparison between Egypt, the UAE, and Saudi Arabia stands out in the number of fast-growing startups that each country incubates. According to a report issued by the Dubai Chamber of Digital Economy, the UAE ranks first with 229 fast-growing startups, followed by Cairo with 76 companies, and Riyadh with 72 companies.
The Dubai International Chamber still aims to include 300 emerging companies in the digital economy, including 25-30 Egyptian startups, to work in Dubai, which means that the Egyptian market is likely to lose more fast-growing companies that generate the dollar income that Egypt urgently needs.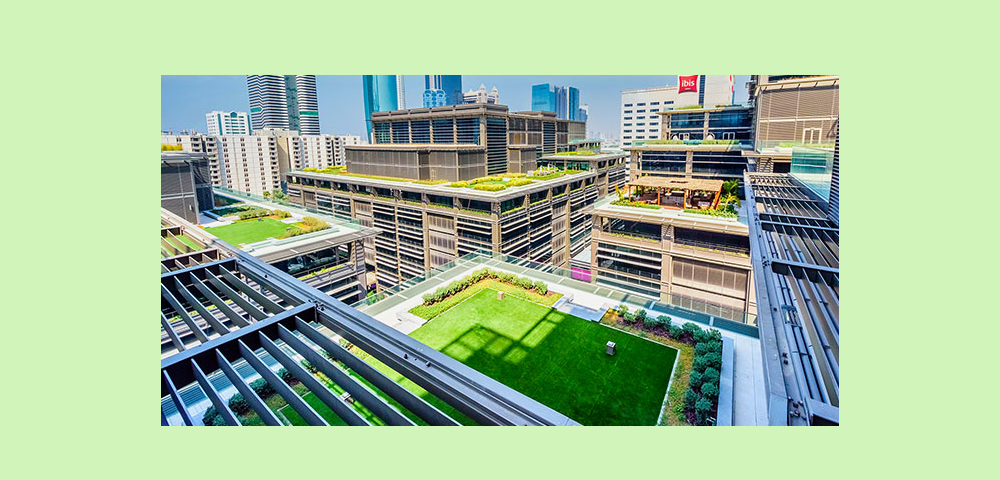 The UAE government report shows that startups seeking funding are moving beyond their countries' borders. Dubai was able to attract eight of the 26 fast-growing companies in the Middle East and Africa, followed by Saudi Arabia with 7, and Egypt with 4 companies.

Indicative of this, the list includes Egyptian companies that started their business and gained their commercial fame in Egypt, and then moved to Dubai in search of financing and rapid growth, such as "Swvl", a transportation company active in the field of tech-enabled mass transit. It was listed on the US Nasdaq Stock Exchange through the Dubai portal. Another such company is "Vezeeta", a platform for booking doctors' appointments and purchasing medicine online.
In addition, the UAE has recently begun to attract programmers, allocating 100,000 golden residence permits and visas for entrepreneurs, and business owners for startups and companies specialized in the field of programming.
Saudi Arabia also offers exceptional incentives to attract foreign companies to establish their headquarters or move operations to Riyadh, imposing a zero percent corporate tax for 50 years, a 10-year exemption from the "Saudization" policy of employing Saudis, and preferential treatment in government contracts.
In an attempt to remove investment obstacles directed at startups, President Abdel Fattah El-Sisi directed the establishment of startups through digital notification and a platform set up for this purpose, as well as expanding tax exemptions for these companies
Recently, Saudi Arabia has gained a foothold in the list of the best countries for entrepreneurship, after improving the investment environment in the past years, ranking fourth after the UAE, the Netherlands, and Finland in a list of 20 countries, according to the report issued by the Global Entrepreneurship Monitor GEM.
Hisham Abdel Ghaffar goes on to compare Egypt and the UAE, and that comparison gives the Gulf state the prize, "All the big companies Vezeeta, Wazef, Swvl... They all have their main headquarters in Dubai. They turn to Dubai because shareholders require moving to an environment that applies English corporate law and not the French law applicable in Egypt. The legal climate in Egypt isn't very suitable, unlike Dubai."
He points out that companies prefer this path due to the absence of advanced legal frameworks and appropriate tools to establish startup companies in Egypt, such as shareholder agreements and willingness to invest. He further explains, "The main advantage of joint-stock companies is flexibility in movement. However, Egyptian law is outdated and hinders the entry and exit of money and funds from companies, so why are we still holding on to it?"
The founders of startup companies have complained and expressed their concerns about the constraints and restrictions of the legislative environment that prevent them from obtaining funding and building economic partnerships, which has prompted them to establish offices abroad, where venture capital investors demand clauses to protect the rights of lower percentage investors and guarantee seats on the board of directors.
According to a study involving the European Bank for Reconstruction and Development (EBRD), partners with lower percentages of capital and equity do not obtain all their rights, cannot influence the day-to-day activities of the company, and are often unable to influence the company's trajectories, with regard to venture capital investors, private equity firms, and startup founders alike.
In an attempt to remove investment obstacles directed at startups, Egyptian President Abdel Fattah El-Sisi directed the establishment of startups through digital notification and via a platform set up for this purpose, as well as the expansion of tax exemptions for these companies.
Gulf acquisitions and Egyptian concerns
In parallel, Gulf companies acquired Egyptian startups during the second half of the past year. Saudi Arabia's "Sary" platform acquired the Egyptian e-commerce platform "Mawred", while Jordan's "Aumet", an inter-company healthcare platform, acquired the Egyptian digital drug supply platform called "Platform One", and two weeks ago, the UAE's "Fintech Galaxy" acquired the Egyptian "Underlay" platform.
Hisham Abdel Ghaffar, founder of the MENA Gross Investment Fund, expresses his fears to Raseef22, "Gulf companies easily acquire Egyptian companies. We encourage people all the time to invest and we are not sensitive to acquisition because that's the way to expand and grow; but the main fear is of moving operations from our country and relying on non-Egyptian employees. We do not want the business administrative environment to exit Egypt, and rather want to create an attractive environment, not a repellent one. We want the 'kitchen' to be in Egypt." Here, the word 'kitchen' in the entrepreneurial community refers to the company's headquarters and administrative structure that manages its investment operations.
The Egyptian entrepreneurial community has witnessed a series of crises that have hit some companies, led by the e-commerce company Capiter, whose founders Ahmed and Mahmoud Noah fled to the UAE in recent months
2022... Ups and downs
Overall, the performance of startup companies in Egypt were fluctuating in the past year, even if they attracted $600 million USD in funding rounds, a growth of 25% from $491 million USD in 2021, up from just $190 million USD in 2020, according to Dr. Hossam Osman, Advisor to the Minister for Technology Innovation at the Ministry of Communications and Information Technology (MCIT).
Osman explained that these figures reflect the attractiveness of the Egyptian market, especially since the volume of venture capital fund investments in emerging companies worldwide witnessed a decrease of about 30%, as a result of the global conditions associated with the Russian war. But this has contradicted the expectations of investors and company owners that Egyptian startups can attract around one billion dollars following their remarkable growth in previous years.
The Egyptian Cabinet's Information and Decision Support Center (IDSC) highlighted that 11 Egyptian companies were among the most funded companies in the Middle East during 2022, as these companies were able to raise $ 508.5 million, in an infographic published by the Information Center on Egyptian startups in Forbes' list of the 50 Most Funded Startup companies in 2022.
On the other hand, the Egyptian entrepreneurial community has witnessed a series of crises that have hit some companies, led by the company Capiter, which is active in the field of e-commerce, and whose founders Ahmed and Mahmoud Noah fled to the UAE in recent months, due to the wave of layoffs that affected international technology companies, the rise in borrowing costs, and the downturn in financial markets.
Capiter was among the Egyptian companies that received the most financing rounds of $33 million, but it was unable to fulfill its obligations towards its employees, due to its desire to expand, which prompted the company's officials to personally obtain bank loans in their names from Egyptian banks and financing bodies, to pay salaries and expenses for the company.
In addition to Capiter, Egypt's Swvl, a Dubai-based company that specializes in mass transit services, has seen 32% of its employees laid off in the countries where it operates, in order to compensate for its operating losses, amid the prospect of being delisted from the US Nasdaq Stock Exchange. The same has been the case for Vezeeta, a leading health technology company that sacrificed 10% of its employees due to the economic crisis.
Hisham Abdel Ghaffar does not consider Capiter's crisis, along with others like it, an indication of the suffering of the Egyptian market, since "the failure of one company does not mean that there is a collective failure for this type of company". He further points out that Egyptian startups are "still growing remarkably due to the presence of an infrastructure that has many problems, which helps Egyptian youth innovate to solve the problems of their society."
Abdel Ghaffar concludes with the words, "There are many young people who want to be entrepreneurs, as it is an attractive profession for a notable segment of society. Some even see themselves as only entrepreneurs and nothing else, but in both cases, they are not adventurous and not innovative enough, despite the remarkable growth of the technology sector in Egypt."
Raseef22 is a not for profit entity. Our focus is on quality journalism. Every contribution to the NasRaseef membership goes directly towards journalism production. We stand independent, not accepting corporate sponsorships, sponsored content or political funding.
Support our mission to keep Raseef22 available to all readers by clicking here!