Monday 14 June 202112:39 pm

إقرأ باللغة العربية:
عادى الربيع العربي واعتبره حدثاً شبيهاً بالثورة الإيرانية... هل يمكن أخيراً أن نقول وداعاً لنتنياهو؟
If someone were to take a quick look into the history of Israeli Prime Minister Benjamin Netanyahu — the man who inherited from his father, the Zionist historian, a thinking imbued with theories of extreme nationalism — it appears that he basically possesses the political cunning that has enabled him to utilize all surrounding circumstances to serve his personal ambitions.

Despite his expected departure, it is difficult to write a political obituary for "Bibi" — who served as prime minister for two terms, 1996-1999 and 2009-2021 — as he will most likely find a way to use his exit from power in a way that reaps him personal gains.
Four possible future scenarios await Netanyahu: imprisonment due to the corruption charges against him; a return to power, which depends on him surviving the first scenario; giving up holding an official political position and heading towards the world of political consulting and public relations, in line with former British Prime Minister Tony Blair; or retirement.
The Zionist Father
Netanyahu, born on October 21st, 1949 in Tel Aviv, was the youngest person ever to hold the position of Prime Minister of Israel. He was also the longest serving in that position, the first to be born following the establishment of the state to later head the government, and was the first to be criminally prosecuted while in office.
In 1963, young Benjamin, the son of the Polish Zionist historian and activist Benzion Netanyahu, moved to Philadelphia in the United States after his father implanted within him a sense that he was on a historic mission to protect Israel. He then returned to Israel to join the army in 1967 and become a soldier in the elite special reconnaissance unit "Sayeret Matkal".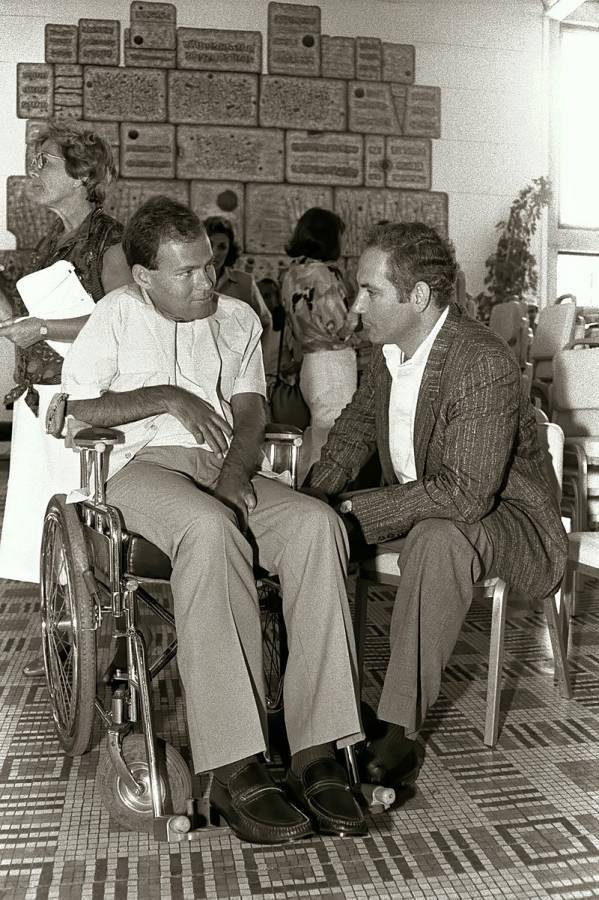 But after the fighting subsided, Netanyahu returned to the United States and studied at the Massachusetts Institute of Technology (MIT), earning a Master of Business Administration (MBA) in 1976.
Brother of the "Hero"
Netanyahu began his political life and career against the backdrop of a story that dominated his family. His brother Jonathan (or Yonatan) was killed in 1976 during a military operation to rescue hostages held at Entebbe Airport in Uganda. He was widely regarded as a "national hero", and soon the name of Netanyahu became legendary throughout all of Israel.
In the wake of this incident, Netanyahu went to work in the Ministry of Foreign Affairs and served as his country's envoy and ambassador to the United Nations. During that period, he appeared extensively in US media to defend Israel and promote its policies, in turn becoming a familiar face within the political corridors of the United States.
When he returned to Israel, he was elected as a member of the Knesset for the Likud Party in 1988. At that time, he was involved in domestic politics, motivated by a great ambition to reach the highest positions.
His Personal Life
In 1993, Netanyahu found himself in an unenviable position, due to the spread of a sex tape showing him with a woman believed to be his assistant and not his wife. At the time, he appeared on a live TV broadcast to talk about how he was blackmailed.
Netanyahu, who was at the time running for president of the Likud party, said he was targeted by "one man, surrounded by a not-small group of criminals."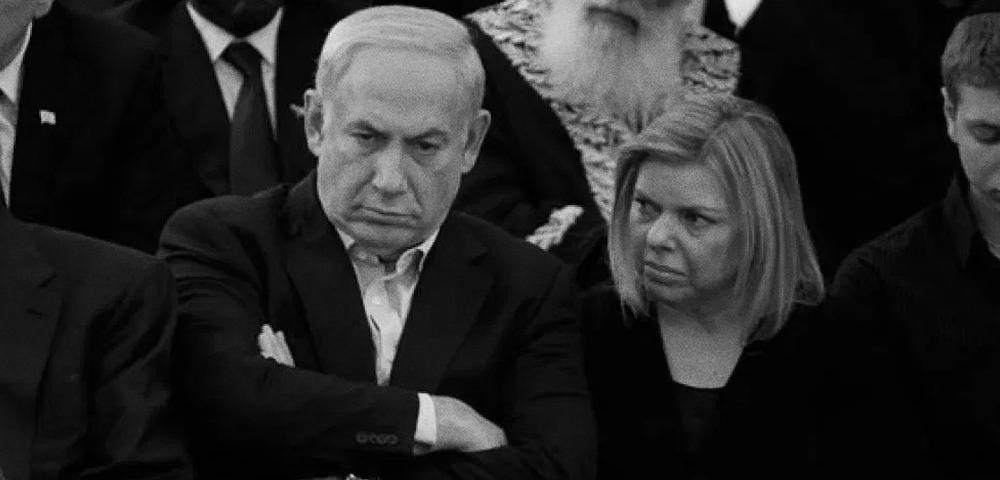 Many thought that what he did was a tactic to make himself look like a victim instead of a husband cheating on his young wife and mother of his two young children, Sarah.
Soon, news of the young politician's shameful act spread throughout the country, in a scandal that has come to be known as the "Hot Tape Affair," with him later apologizing to his wife.
In 1993, Netanyahu found himself in an unenviable position, with the spread of a sex tape starring a woman that wasn't his wife, in a scandal known as the "Hot Tape Affair". He appeared on TV to talk about being blackmailed, presenting himself as a victim instead of a cheat
The discovery of this particular scandal came on the heels of a string of failed marriages marred by similar infidelities. During his time in the army, Netanyahu met his first wife, Miriam Weizmann, married her, and had a son, Noa. While Weizmann was pregnant, he met a non-Jewish British student named Fleur Cates at the university where his wife was studying and began having an affair with her. After Miriam made a shocking discovery of this scandalous act, his marriage ended in divorce.
In 1981, Netanyahu married Cates after she converted to Judaism, but they divorced after only three years together.
His current wife Sarah remained by his side despite the latest scandal. For her part, her reputation is tainted by corruption, with several accusations of fraud and misuse of public funds against her.
Leading the Likud
At times, sex scandals do not lead to the downfall of politicians. Rather, they backfire and yield opposite results, which is what happened with Netanyahu. He easily won the 1993 elections to lead the Likud party, succeeding Yitzhak Shamir, who was the then prime minister of Israel.
At that time, Netanyahu became famous for his strong opposition to the Oslo Accords between Israel and the Palestine Liberation Organization (PLO), which were signed in 1993, and the resulting Israeli withdrawal from the West Bank and Gaza Strip.
His fierce opposition to the Oslo Accords paved the way for him to win the position of Prime Minister of Israel in the 1996 elections, following the assassination of Labor Party leader and prime minister Yitzhak Rabin in 1995.
Despite his strong opposition to the Oslo Accords, Netanyahu signed an agreement, sponsored by former US President Bill Clinton, to hand over nearly 90% of the West Bank to the Palestinian Authority.
Subsequently, he lost the elections badly in 1999, following only one term, and was removed from political life after Ariel Sharon's election victory as the leader of the Likud party. No one expected that he would strongly return to political life in 2005 through the leadership of the same party, after Sharon defected from it following the outbreak of an internal dispute over the withdrawal from the Gaza Strip. But this is what happened.
His return to the prime minister's office in 2009 was a testament to Netanyahu's remarkable skills in political revival and staying in power, in addition to his ability to learn from his mistakes, so much so, that no one is quite ready to write the obituary for Netanyahu's political life just yet.
During his reign, the cause of peace with the Palestinians did not progress or move forward at all. He claims that this is because there is no real partner for peace among the Palestinian leaders.
Israel, a Partisan Issue
Israeli prime ministers have always been keen to build a solid relationship with the incumbent president of the White House, regardless of his party. But Netanyahu decided to break this rule and travel to Washington, where he addressed Congress at the behest of the Republican Party without the approval of former Democratic President Barack Obama, and spoke against the nuclear agreement with Iran.
His sin continued with his apparent bias towards the Republican Party under former President Donald Trump, which heightened the anger of a number of Democrats towards Tel Aviv and Netanyahu's right-wing camp.
Netanyahu was completely against Arab Spring. He portrayed it as an "Islamic, anti-western, anti-liberal, anti-Israeli, undemocratic wave", and a threat that would lead to free elections which would bring governments that express the will to reject normalization with Israel
Journalist and editor-in-chief of the American magazine The Atlantic Jeffrey Goldberg says that many liberal American Jews and most leaders of the Democratic Party "loathe Netanyahu for disrespecting Barack Obama and venerating Donald Trump."
He quoted the leader of Yesh Atid (or the "There Is a Future" party) Yair Lapid, as saying, "Netanyahu is playing with fire with the Democrats. You cannot affiliate the State of Israel with just the Republican Party, or with just a certain group of the Republican Party."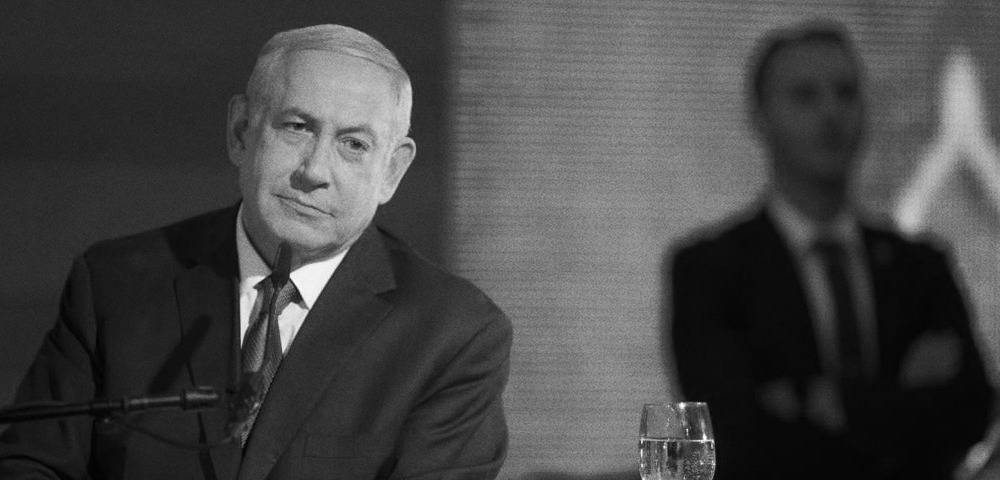 The Arab Spring
Netanyahu was completely against the Arab Spring, according to Jordanian academic and writer Mahjoob Zweiri, since he considered it a threat that would lead to free elections which would bring governments that express the will of people who reject normalization with Israel. Therefore, it was an important axis in the counter revolutions.
In November 2011, Netanyahu revealed that he had warned Barack Obama and other Western leaders against supporting the revolution against the regime of former Egyptian President Hosni Mubarak, arguing that Arab countries are "moving not forward, but backward" and that support from the US and Europe for the Arab Spring was naive.
The Israeli prime minister portrayed the Arab Spring as an "Islamic, anti-western, anti-liberal, anti-Israeli, undemocratic wave".
Within the same context, he did not support the overthrow of Syrian President Bashar al-Assad, and even once said, "'We haven't had a problem with the Assad regime, for 40 years not a single bullet was fired on the Golan Heights."
Mahjoob tells Raseef22 that Netanyahu's position on the Arab regimes is also governed by the security establishment, which is a general trend in Tel Aviv.
In this context, Giora Eiland, a former national security adviser under former Prime Minister Ariel Sharon, said that the latter had once criticized an Israeli after he proposed a regime change in Syria, and told him, "Are you crazy? The best for the time being, is having a Bashar Assad that is fighting for his legitimacy."
Another Israeli official said, "When some people in the West see what is happening in Egypt, they see Europe in 1989, but we see it as Tehran in 1979."
Netanyahu had once expressed the idea that the system of governance in the Arab world would be semi-presidential and half-parliamentary, with him once calling, during a visit to Romania, for Arab countries to adopt the Romanian experience.
Myself First
Under Netanyahu's leadership, Israeli-Arab relations achieved their biggest leap in thirty years, when four Arab countries — the UAE, Bahrain, Sudan and Morocco — launched diplomatic relations with Tel Aviv in 2020.
Anas Al-Qassas, researcher and lecturer in international relations, strategic affairs, comparative defense policies, and international security issues, tells Raseef22 that Netanyahu wanted to be the first 'knight' to bring forth Israeli normalization with Arab countries, and that he was helped by the failure to sort out the Knesset elections during the past two years as a substitute. He even acted from outside the "Israeli catalog" in some files, putting Israeli national security at risk, at least according to some.
In 2014, he informed Germany that Tel Aviv does not object to Egypt obtaining modern submarines, in a famous incident that mobilized the leading men of security in the Hebrew state against him, as it represents a threat to Israeli national security because it upsets the balance of arms. It was also found that he let this deal take place under suspicions of corruption and personal financial profit.
Netanyahu also agreed to sell the United States F-35 fighter jets to the UAE in order to sign a peace agreement with Abu Dhabi that would enhance his and former US President Donald Trump's fortunes for a new term, despite a wave of massive objections in Tel Aviv that were warning of the danger of these fighters arriving in an Arab country.
Perhaps, another Israeli prime minister would not have agreed to the arrival of millions of dollars, in cash and in bags, to the Hamas movement in Gaza, so that the movement maintains calm and security for the Israelis as well as continue its own rule.
Former Israeli Defense Minister Avigdor Lieberman had said, "Both Egypt and Qatar are angry with Hamas and planned to cut ties with them. Suddenly Netanyahu appears as the defender of Hamas, as though it was an environmental organization… Israel was paying Hamas protection money to maintain the calm."
Netanyahu has pressured the United States to recognize Moroccan sovereignty over the Western Sahara region several times since 2018, until he succeeded in doing so in 2020.
Speaking on his rush to sign peace agreements with Arab countries, the Haaretz newspaper had indicated that he wanted to communicate with Arab leaders in order to project an image that would pave the way for him to win the parliamentary elections. But this did not happen.
Al-Qassas expects that Netanyahu's fate will most likely be prison, and if he escapes, he will head to work as a political advisor in case he does not succeed in exploiting some event to return to the post of prime minister.
Show the comments