Social media platforms have helped Iranian women showcase their hobbies and unique lifestyles, until they have become sources of inspiration for their conservative society that still seeks to control the decisions of the women in it.
Among the many influencers on social media, Shadi Ganji, a 38-year-old woman, stands out. After she obtained a Ph.D. in archaeology, she decided to pursue her childhood passion for travel and exploration. She became a traveler, roaming the world on her own, and inspiring many Iranian girls through her photos and deep narratives on her accounts.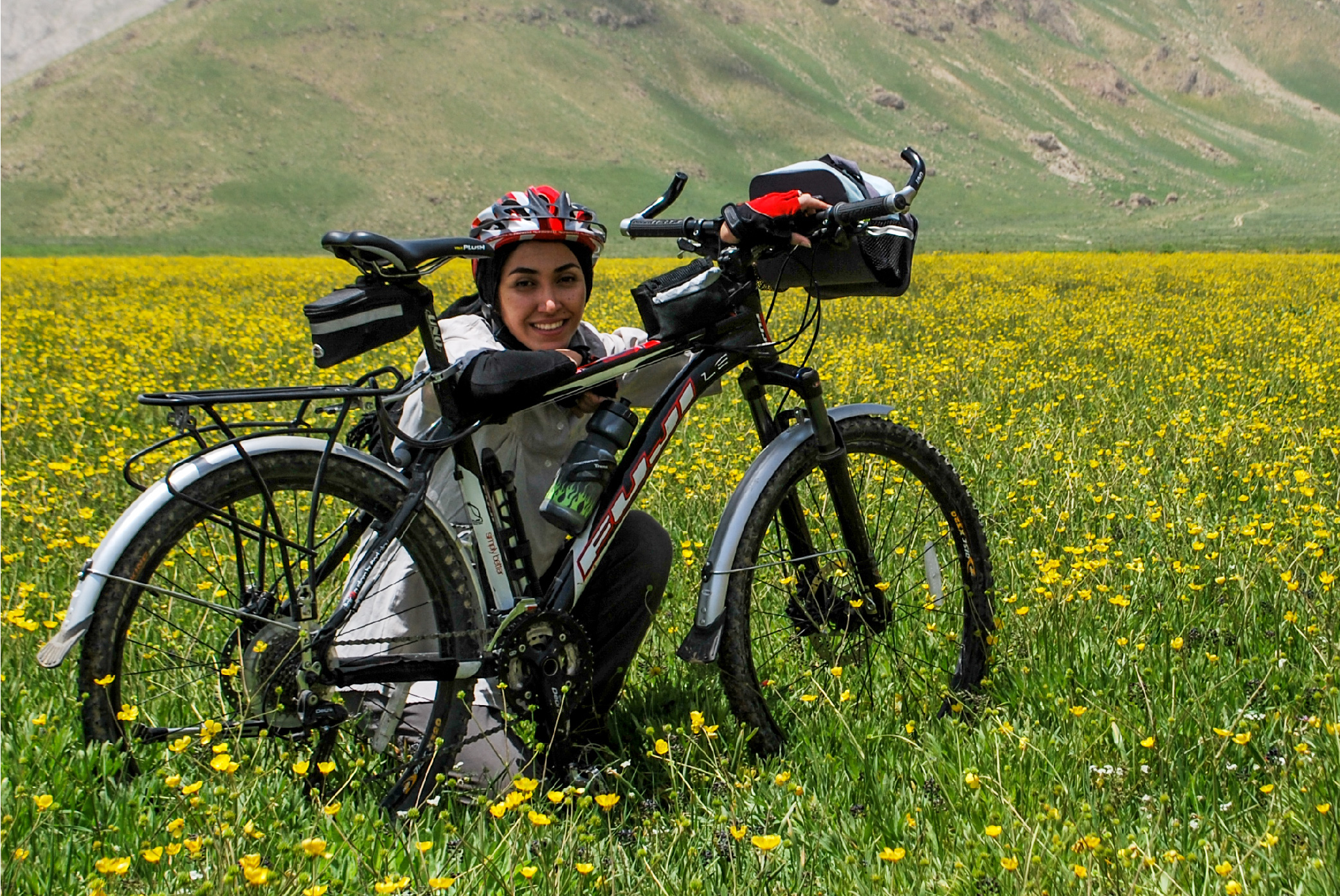 Shadi introduced herself to us by saying, "I am an Iranian woman, an archaeologist, and, in every case, a traveler. Every person has their own perspective on the world, and their life is shaped according to that. My perspective has been formed through my studies and travels. Archaeology and knowledge of the past have had a profound impact on my life, and I still take pride in being an archaeologist. I do not want tourism to be my source of income because if my hobby becomes a source of livelihood, it won't bring me greater enjoyment. My focus should be on the outcome of the journey rather than the enjoyment of it."
"I take pride in being an archaeologist. I do not want tourism to be my source of income because if my hobby becomes a source of livelihood, it won't bring me greater enjoyment. My focus should be on the outcome of the journey rather than the enjoyment of it"
She tells us, "Usually, my trips are challenging, but when I return home, I feel a change within me, stemming from the knowledge I gained. For example, when everything is stolen from you during a trip, and you have to find an alternative path and continue your journey, it inevitably changes your perspective on money matters."
"Autostop" all the way to Beirut
Shadi started her travels abroad using "autostop" (hitchhiking), meaning she traveled without paying for transportation, and sometimes she'd travel on foot. She went to Turkey, then Syria, and eventually entered Beirut. She was deeply influenced by the experiences she gained for the first time and drew inspiration from the lives of others during her journey. She kept asking herself, "Why did I feel that my lifestyle was the only correct one?"
The Iranian traveler receives many messages through her Instagram account, most of which revolve around the question, "How do you financially support your travels?" It is a valid question, especially given the fragile economic conditions in the country, as many believe that she is financially well-off enough to travel outside of Iran, without knowing that she practices financial and economic discipline to be able to travel.
She responds to her followers, saying, "Perhaps I work more than those around me. I accept research and academic studies in archaeology, conduct training courses, and sometimes work as a specialist guide for archaeological tours within the country. My annual program involves working for 9 months and then traveling for 3 months. More importantly, I have learned how to travel on a tight budget. During my trip to Southeast Asia, my daily expenses for accommodation, food, and specialized tour guides every once in a while would cost me only 10 dollars a day."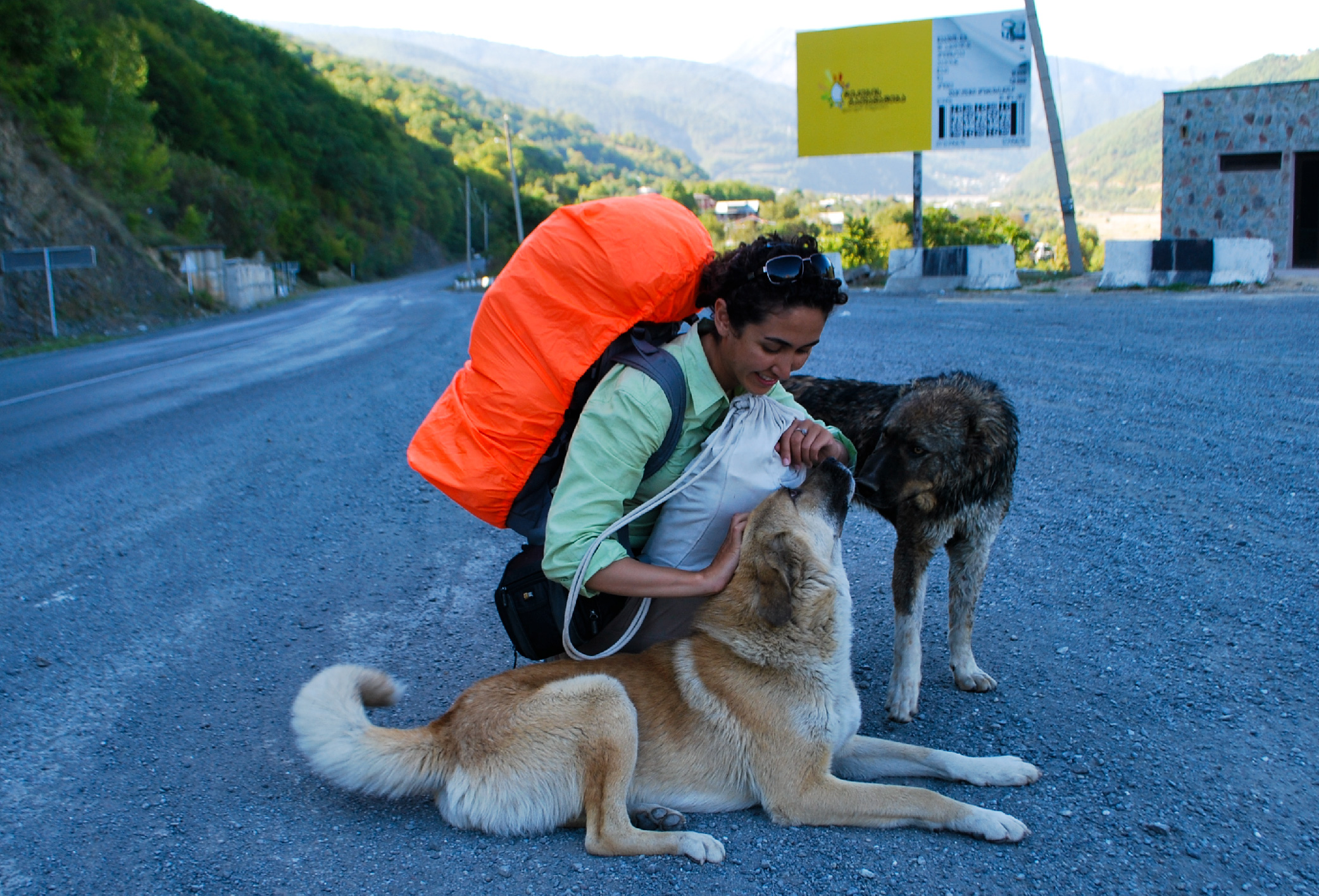 The other important aspect of Shadi's life as a traveler, which amazes her followers, is her courage to embark on challenging journeys and enter unsafe places, as many assume. She speaks passionately about solo travel and ventures as if she has never been afraid and has not encountered any risks.

Speaking on this, she says, "Women are often surprised and inquire about my solo travels, especially since I go to the homes of local people and stay there, or sleep in unconventional places. They feel that I am always exposed to risks, but I have never seen it that way. Through experience, one learns how to take care of oneself, even in strange places. Sometimes, local families support me because I am a lone woman, and they do not feel at risk or sense any danger from me."
She believes that traveling solo has given her the opportunity to directly connect with the inner side of different peoples and cultures, get to know their life stories, and experience the taste of their culture and traditions. However, she emphasizes that fear always accompanies humans, and this is natural in itself. But it is up to the person to control their circumstances in fearful situations.
Sleeping in the streets of Armenia and Georgia
"I have experienced fear many times when hitchhiking with drivers or staying in the homes of strangers, but I never allowed fear to stand in the way of my journeys. During my trip to Georgia and Armenia, I didn't even spend a single night in a hotel. Instead, I spent my evenings in mosques, granaries, and by the roadside. You won't believe that I had the best sleep of my life there." That's how she described confronting her fear.
Regarding the conservative Iranian society, Shadi revealed to us that "in our culture, women are made to fear everything from childhood. They are taught that they must be at home before the sun sets, and that's why fear continues to haunt them as they grow older. They fear walking alone in dark streets or hesitate to be present in the company of a strange man. As for me, I decided to create a different path for myself, separate from what my mother experienced."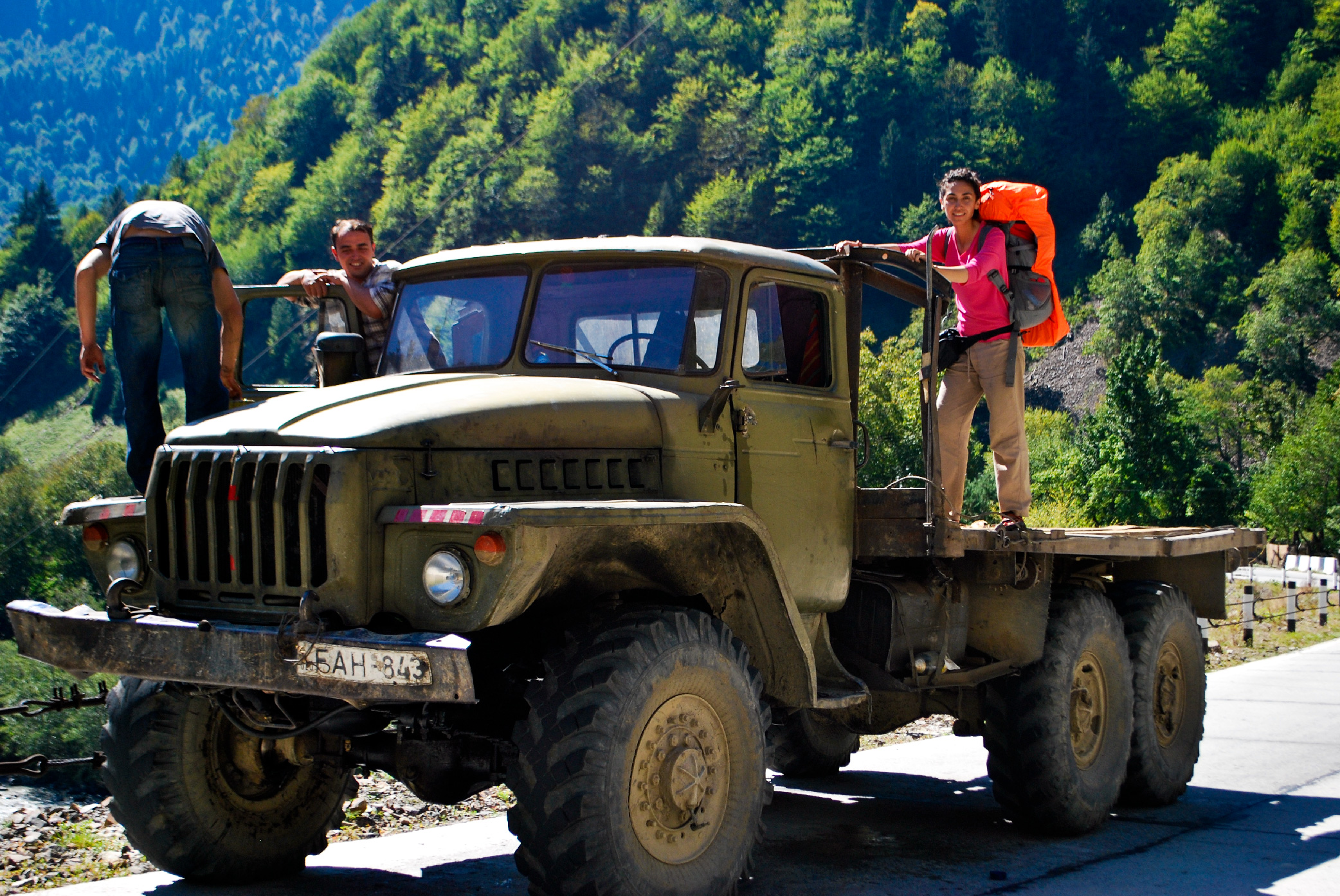 The archaeologist believes in the necessity of questioning the traditions of conservative societies and families and abandoning habits that restrict individuals. "Sometimes, it is the child who teaches something to their parents, otherwise they will become similar to them in the days of their youth. I remember when I would return from my first journey and travels, my mother told me that she used to cry every night out of fear for me. I had to respect her and her wishes, and I didn't travel alone after that. But I am responsible for my own life, so I have decided to continue my journey."
"I wish I were your child, dear daughter, so you could take me around the world"
Something remarkable happened here. After years of making her own personal experience, Shadi was surprised one day during her time in Africa when she found a comment from her mother under one of her posts, saying, "When you were a little girl, you said you wanted to travel the world. I laughed back then, but now I wish I were your child so you could take me with you wherever you go and show me the world." Shadi was deeply moved by this, and when she shared the story with her French colleague who was with her, she heard her say that she eagerly awaited hearing those words from her own mother, and here the Iranian traveler confirms that all our stories are similar despite the distances that separate us.
In order to properly and accurately convey her feelings to her followers, Shadi took training courses in journalistic reporting and storytelling. She says, "My followers either resemble me in their desire to learn about cultures, or they are unadventurous girls who see me as a bold woman who's daring enough to do what I want, as if I remind them of their past selves."
As for those who were inspired by her experience and embarked on their own journeys following in the footsteps of the archaeologist, they are not few, with one of them having traveled to Africa and has been living there for two years.
"There are different forms of travel, but I advise you to make your journeys long, not short, because that's where the details and knowledge lie. The wisdom of slowing down brings a different taste to every person, not only in travel but also in life"
"One of the most important things I have learned in my life through traveling is awareness and accepting others despite their beliefs, and improving my relationship with the life around me. During my teenage years, I was religious and bound by religious rulings like my mother, and I used to think that I was better than others. But today, those beliefs have dissipated, and I believe that we are all human beings and have the right to be different," Shadi said.
Shadi embarks on low-cost trips, carrying a backpack, and sometimes covering long distances on foot. When she wants to hitch a ride, she uses hitchhiking, and she spends her time with locals in rural inns or finds accommodation through the Couchsurfing website, which provides free lodging.
They stole my money in Africa but I stayed there 3 months
"In Africa, I booked an overnight stay through Couchsurfing, and they stole all my money on the first day, but I went on with my journey and stayed there for three months without any money. I should explain here that as Iranians, we don't have international bank cards (Mastercard) due to sanctions, so we have to carry the expenses of our trips in our bags. This is an adventure in itself, and although adventures are beautiful despite their dangers, I prefer to let the journey take me rather than plan and design it in advance," the Iranian traveler said.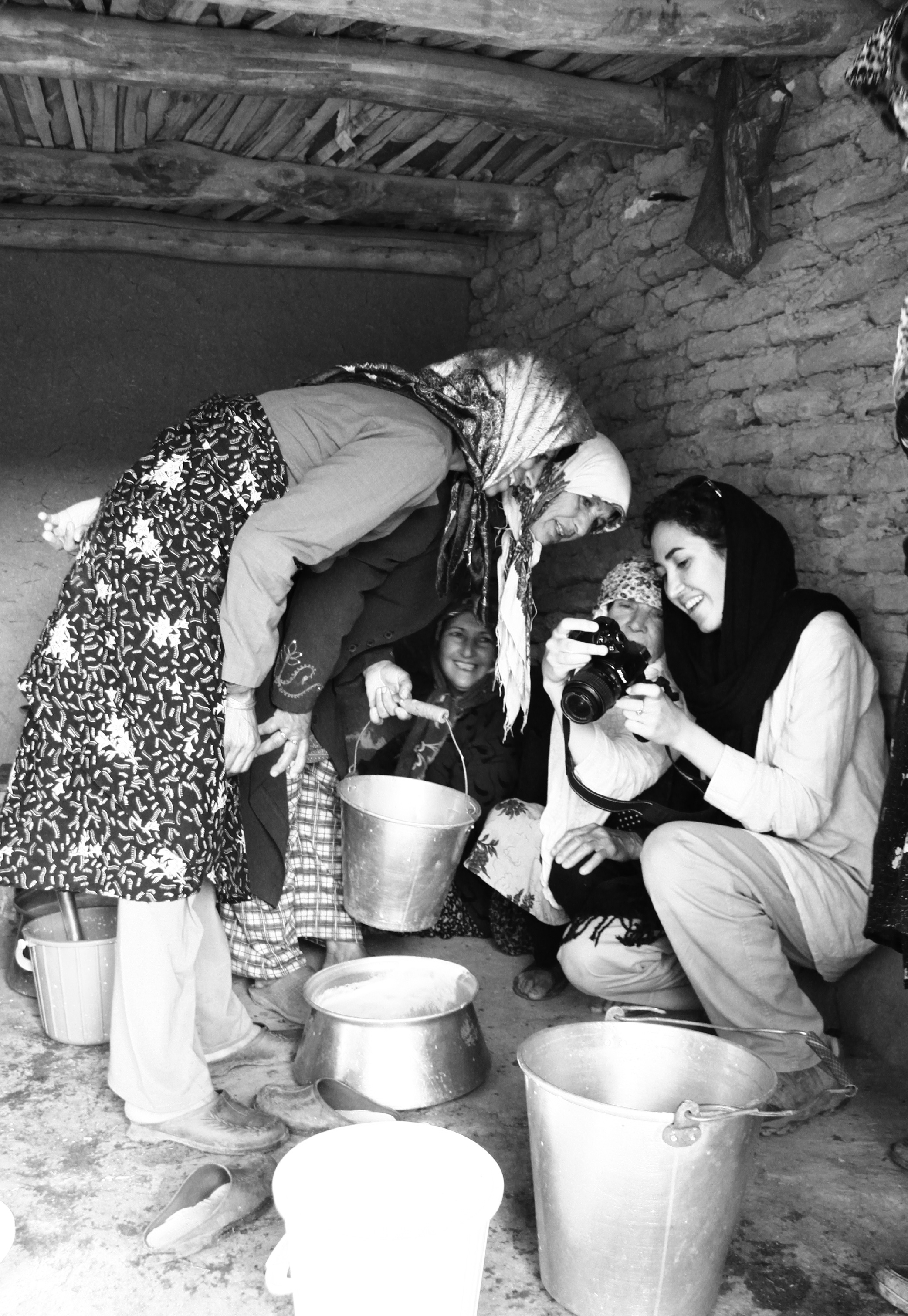 Her trips are not without beautiful experiences. In her latest trip to Malaysia, when she requested a ride through the hitchhiking system, she rode with a lady and stayed with her for five days. The lady took her to landmarks and places she had never heard of before.

Shadi sees traveling as a mental journey that we should immerse ourselves in little by little, in order to know ourselves and others. She says, "There are different forms of travel for different people, and it is not necessary for others to travel the way I do. But I advise you to make your journeys long, not short, because that's where the details and knowledge lie. There is a sort of wisdom and philosophy in slowing down that offers a different taste and flavor to every person, not only in travel but also in life."
Raseef22 is a not for profit entity. Our focus is on quality journalism. Every contribution to the NasRaseef membership goes directly towards journalism production. We stand independent, not accepting corporate sponsorships, sponsored content or political funding.
Support our mission to keep Raseef22 available to all readers by clicking here!