Sunday 12 September 202102:22 pm

إقرأ باللغة العربية:
حامل هذا الوشم مرّ أيضاً بصدمة انفجار مرفأ بيروت
A distinguishing mark, in black or colored ink, that tells something about you: maybe you love coffee, or your mother, or a city called Beirut. Tattoos are one of the methods of self-expression. Parents often object to them, just like they object to everything that separates us from society.
Initial studies had linked tattoos to personality disorders, which over time they claimed can turn into criminal behavior. Today we laugh at these claims, as several studies show the benefits of tattoos and their impact on self-esteem, as well as a close link between tattoos and healing from traumatic or painful experiences. There are studies that have examined the effect of tattoos on survivors of domestic violence, as an effective way to regain control of their bodies, while other studies have shown the significant impact of tattoos on the emotional recovery of cancer survivors.
Following the Beirut Port blast on August 4, 2020, Beirut occupied a large space in public discourse and on social media platforms. What was remarkable, however, was seeing it occupying space on people's bodies, tattooed in different designs on the bodies of survivors.
The Duality of Pain and Happiness
What's meant by this duality is not masochism, but the physiological reaction that results from feeling pain. Chloe Antoun, a Lebanese tattoo artist, talks about the concept of a "tattoo high", the feeling of happiness brought about by a new tattoo. I met Chloe in her room, which is also her current workplace. She explains that when we experience injury, or pain, our bodies release endorphins, a natural substance that helps relieve pain and contribute to a feeling of happiness. "The endorphins that your body releases while getting a tattoo can make you feel good and euphoric," she says, "and it also resembles the joy of buying something new."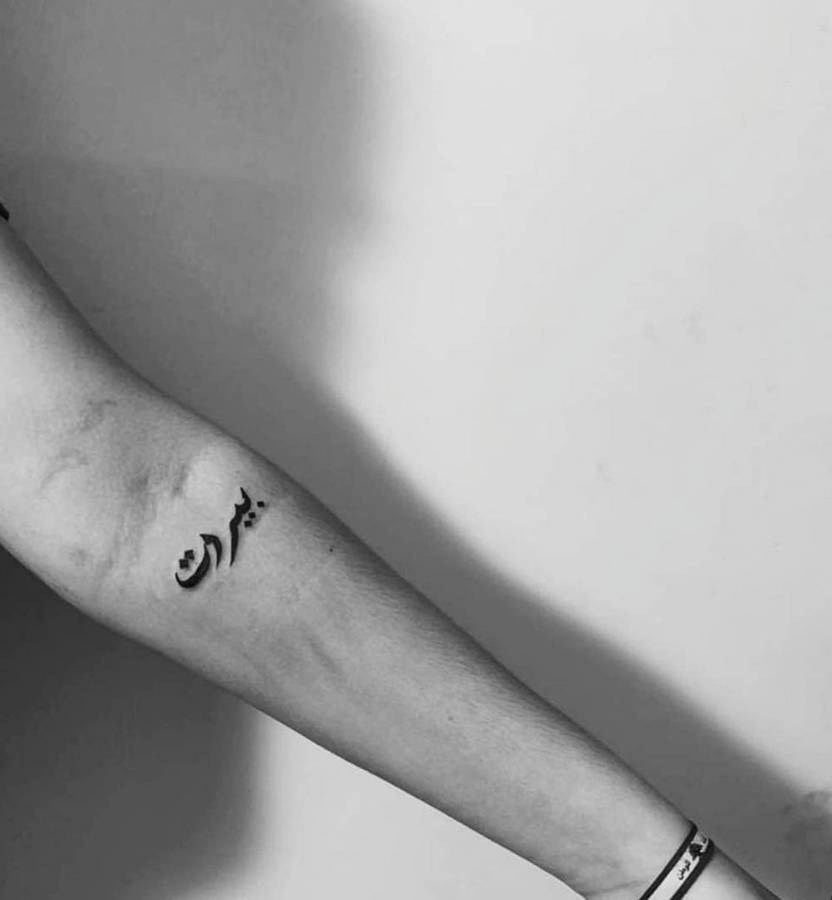 According to Chloe, inquiries about "Beirut" tattoos have become a regular occurrence over the past year, so much so that she can now anticipate anyone looking for a tattoo and predict what they want. After the port explosion, the people of Lebanon began looking for mechanisms to live with the new surreal reality they had been thrust into. One of these coping mechanisms include getting tattoos with different designs and meanings.
An Incomplete Step on the Path to Therapy
The process of getting a tattoo, including having conversations about it and sharing experiences, can be considered therapeutic in and of itself. "People oddly trust tattoo artists," says Joanna Antoun, a tattoo artist working in Lebanon for four years. She adds, "When the client sits with the artist, for some reason, he/she tells everything, especially when the tattoo has a particular reason or a personal story."
After the August 4 blast, Joanna felt that she had a responsibility to stay strong because "the staff was in shock… I tried to be strong so that the team would stay strong. I could not feel the shock of what happened," she recounts.
I remember the moment when a client who asked for a 'Beirut' tattoo said: 'Because Beirut died, I am having it done…'.
The tattoo chair in Joanna's studio may look like the one we see in a therapist's office in movies, but tattoo artists are not psychiatrists able to listen to their clients' stories. Although it is unavoidable, this "does not qualify them to give advice or effectively provide assistance," Joanna explains.
She continues, "I was very sad, but I did not show these feelings because I know that those who come to me are also tired. When they come to us, they are very fragile."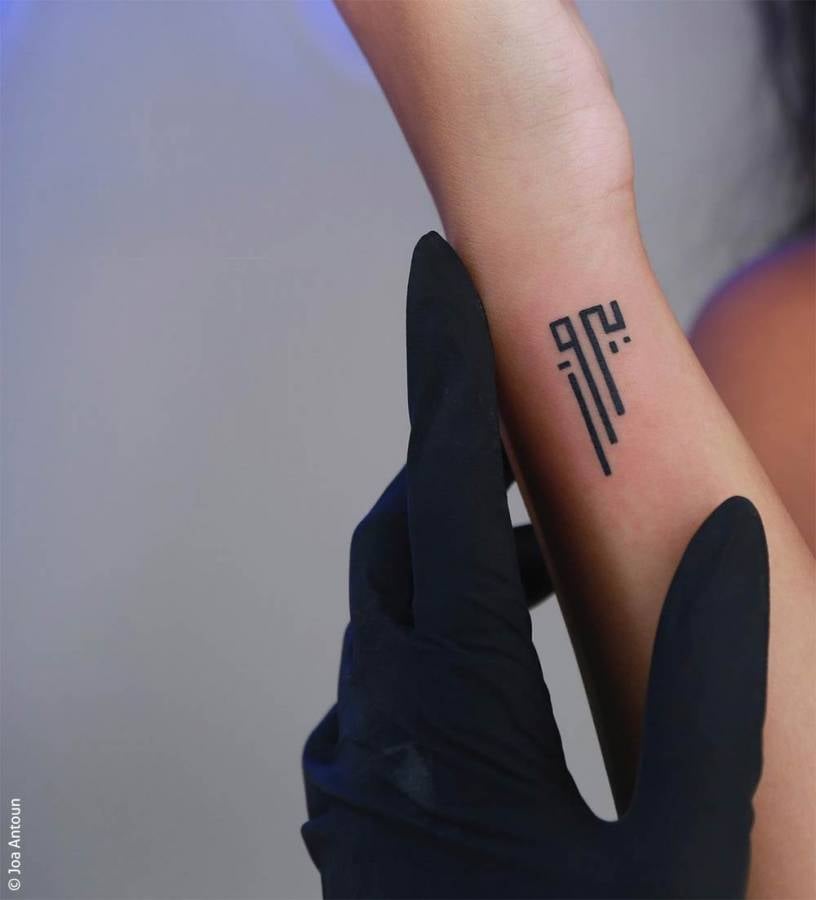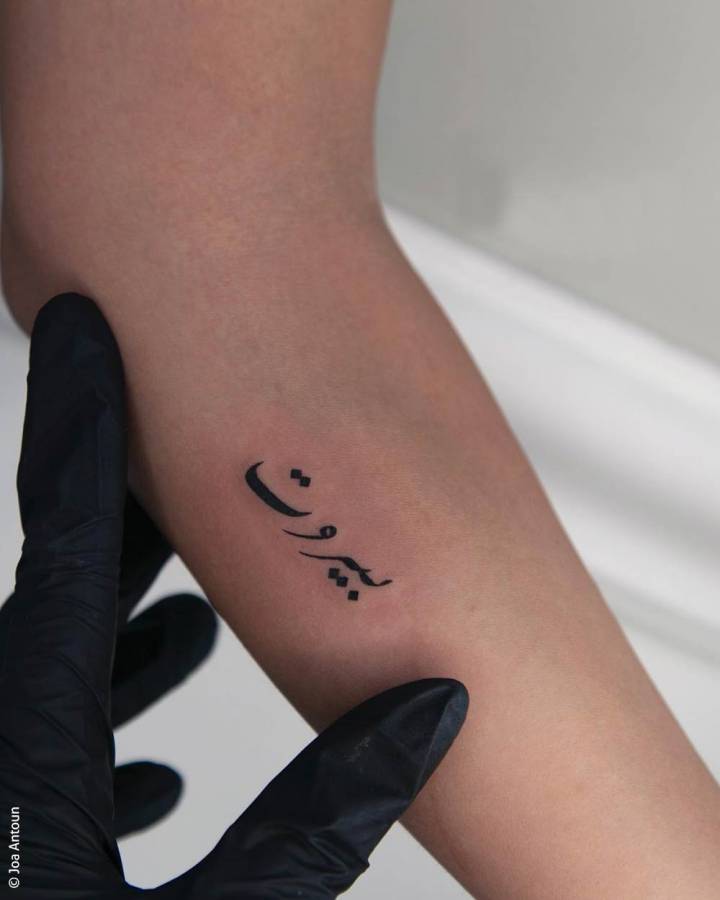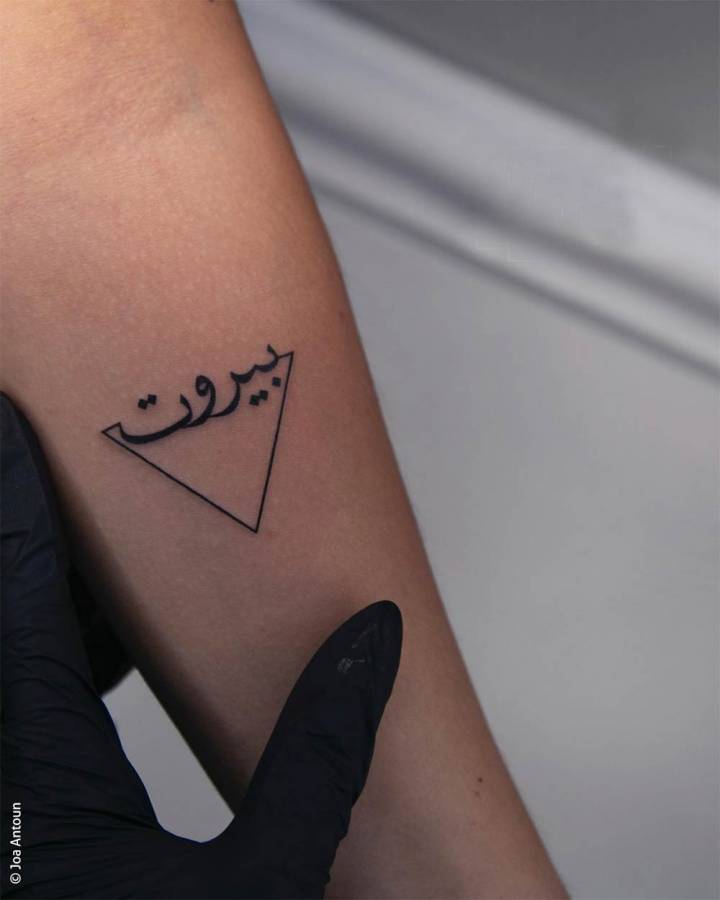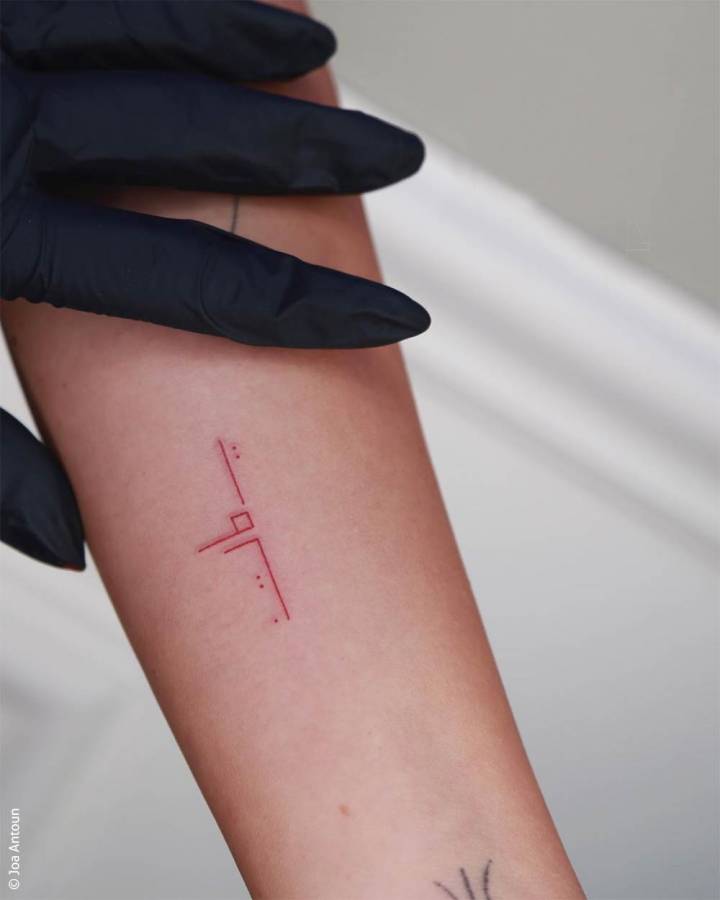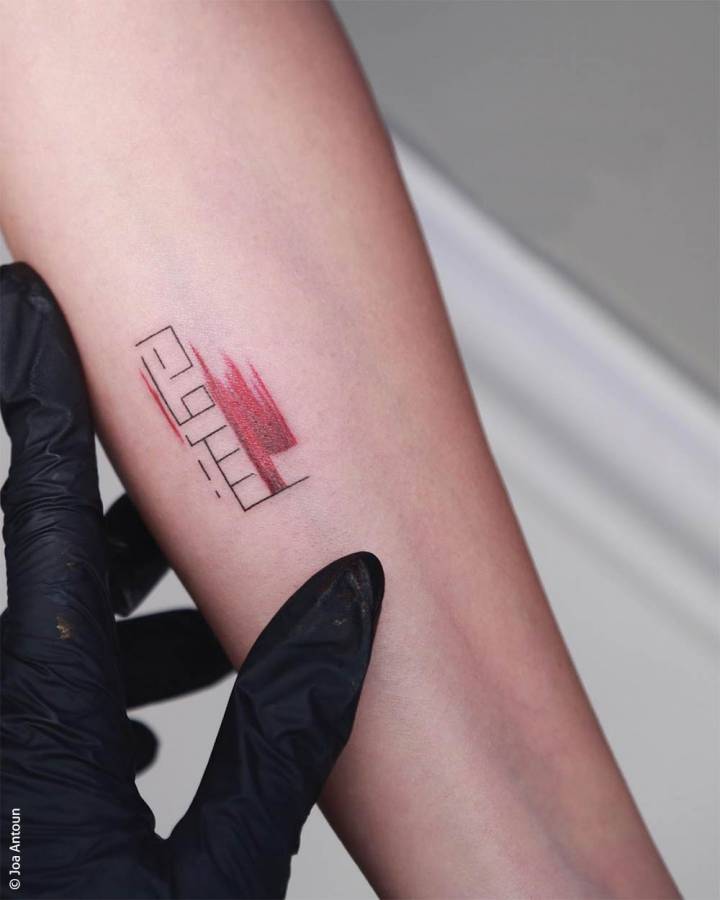 Joanna recounts how after the explosion, it usually took over two hours to get a small tattoo done, so that the person could tell his story of the explosion - where he was at the time, what he did, and why he chose this tattoo in particular.
"I remember well when one of the clients who asked to get a Beirut tattoo told me: 'Because she died, I had it done...'" says Joanna.
Chloe confirms the same, "Customers would tell me their stories before or after the tattoo is done, and I would break down with them."
Survivor's Guilt
In one way or another, a tattoo proves the legitimacy of our narrative, as an expression of a public stance of solidarity. "A long time had passed following the explosion before people started asking for a tattoo for Beirut," says Joanna, "Those who were directly harmed by the explosion took even longer to get a tattoo, while those who were relatively far away (from the blast radius) resorted to getting a 'Beirut' tattoo because they were not affected psychologically or health-wise like other people were inside the city."
The tattoo no longer just means "Beirut", but it rather becomes a statement that the bearer of this tattoo has gone through the trauma of the Beirut Port explosion, even if his/her losses do not compare to the losses of others
According to Joanna, this relates to the guilt complex that comes with surviving a tragic event. Talk about survivor's guilt went viral following the Beirut blast, and resorting to tattoos was one way to deal with this feeling.
Chloe believes that "when something traumatizing happens, some of us want to keep a part of it on our bodies." This way, the tattoo no longer just means "Beirut", but it rather becomes a statement that the bearer of this tattoo has also gone through the trauma of the Beirut port explosion, even if his/her losses do not compare to the losses of others. "He subconsciously and indirectly defends his right to experience grief, anger, despair and all the negative feelings that August 4 brought about," says Chloe.
The Memory of a Tattoo
"Some people would tell me they wanted something related to the port explosion, but didn't want to see the explosion itself on their skin, so they would choose a Beirut-related tattoo," says Chloe. As for Joanna, she sees that what happened in Beirut had the biggest impact on the people of Lebanon, "Even those who did not want a tattoo associated with the explosion wanted a 'Beirut' tattoo because they were leaving Lebanon, for example, and wanted to take a memory of the country with them."
For those who the economic collapse and the health sector crisis wasn't able to push them to leave, the Beirut port explosion was enough to convince them to. "The Beirut tattoo is an indicator that reminds a person either of why he left, or of what he left behind. What he remembers of the city determines the meaning of the tattoo for him," says Joanna. She goes on to say, "Most of the times that an individual gets a tattoo following an event, it is either to remember that event, then overcome it and move on, or to always keep this memory with him."
Sometimes, the word 'Beirut' is replaced with symbols that take us back to the same memories. According to Joanna, "The word 'Beirut' was not the only tattoo that customers would request. Some asked for the date of the explosion, or pictures of loved ones they had lost, or certain details connected to the explosion."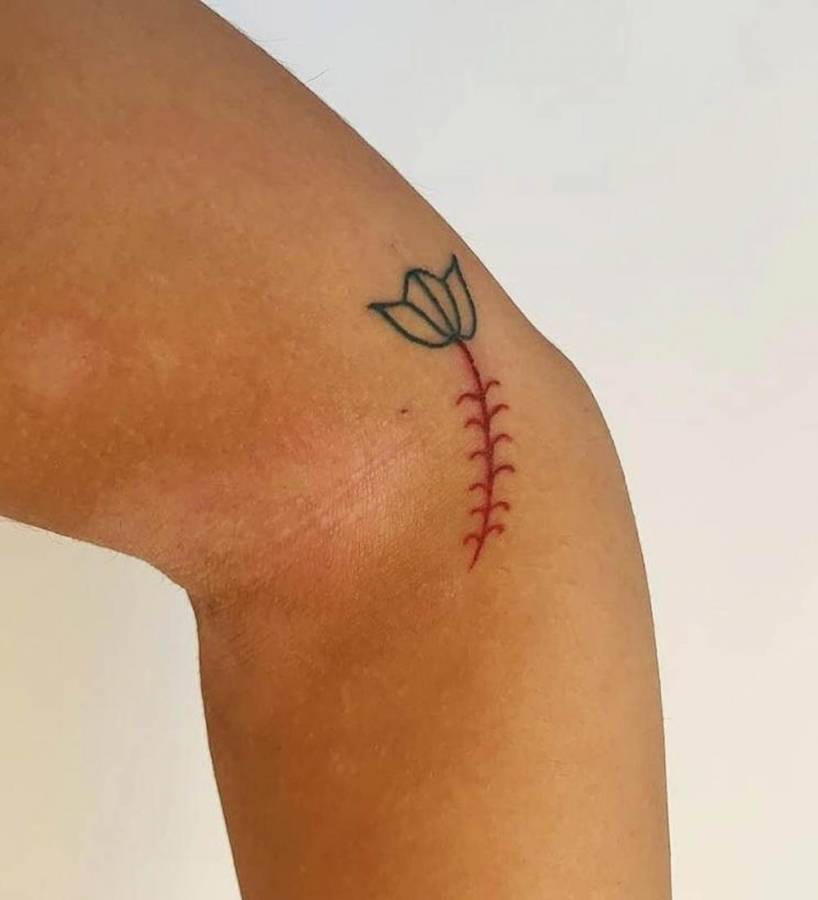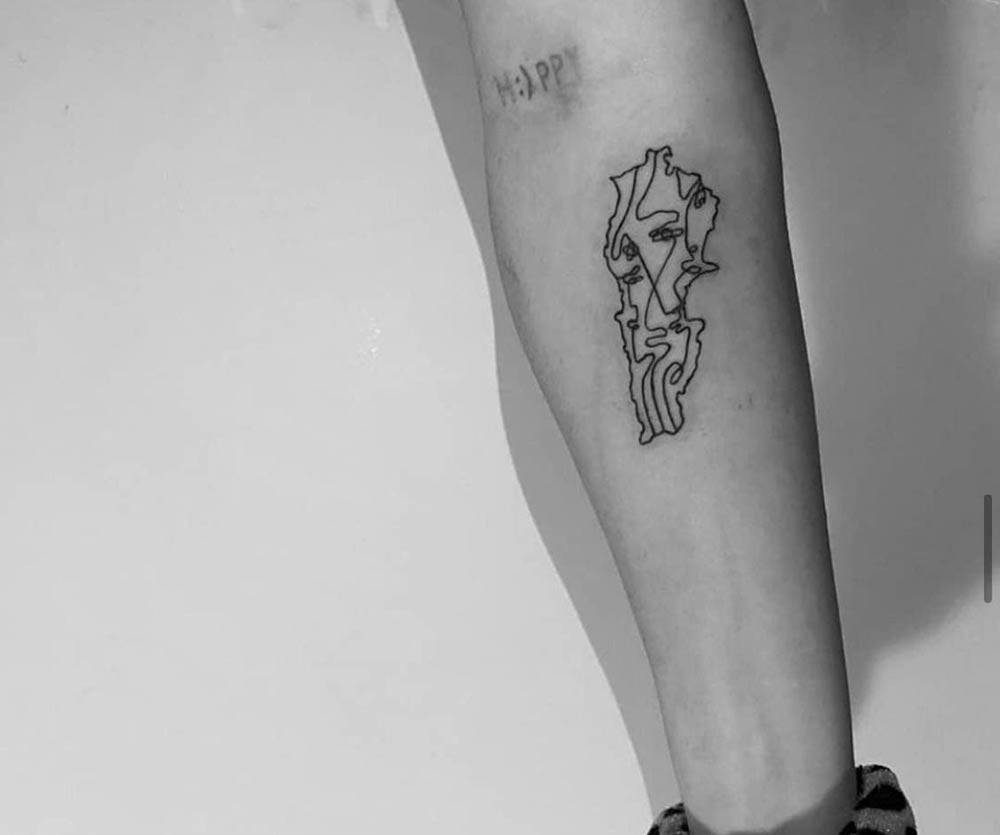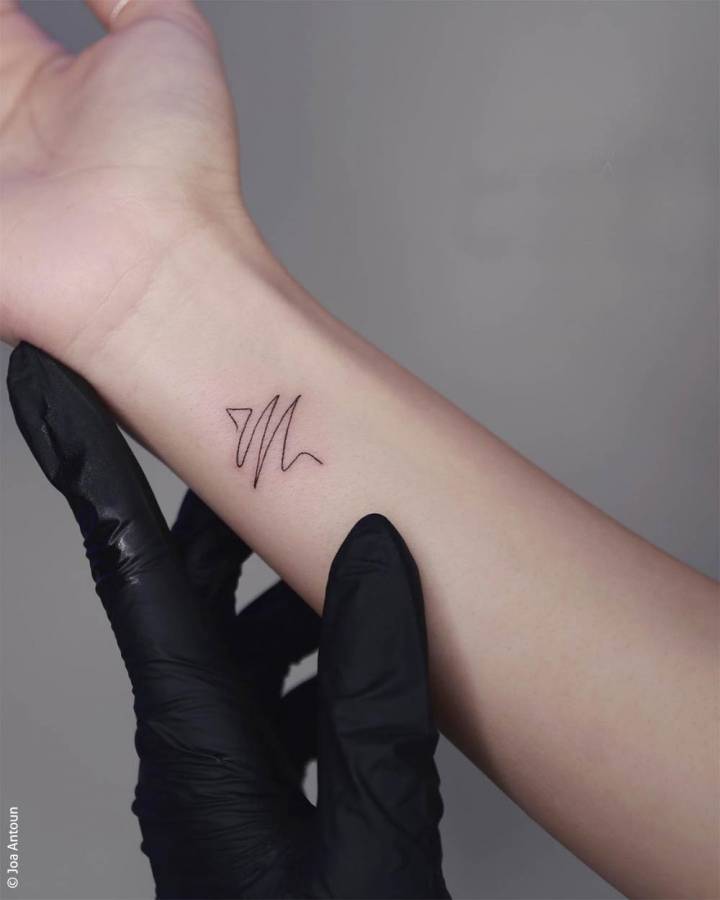 Moe Mohanna, the designer of "Calligraffiti" relies mainly on Arabic calligraphy in his designs. One of the main reasons to get a tattoo, he says, is to "memorialize a person or event". Chloe confirms this by saying, "People resort to tattoos whenever they go through a significant event or a sensitive period. For example, after the first lockdown when we found out what Covid really meant and we were all afraid, many wanted to get tattoos that reminded them of what they went through during this period."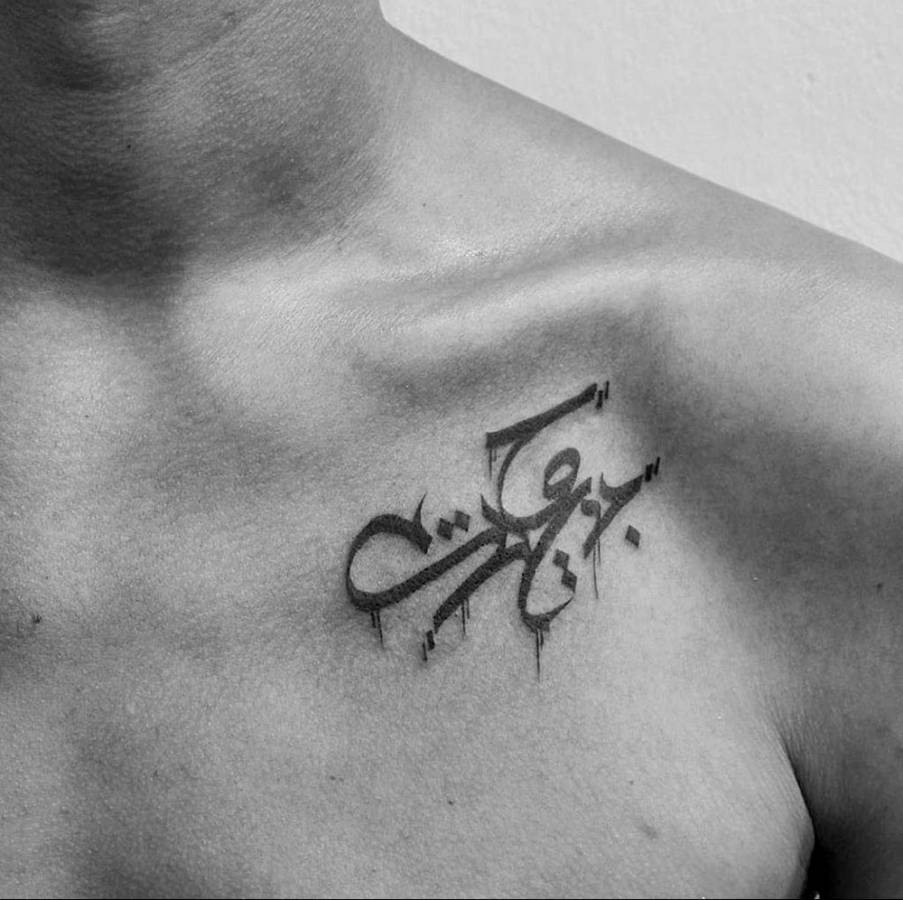 Tattoos tell us a lot about their owners, their relationship to memories and the way they deal with crisis. Mohanna believes that tattoos distinguish their owners and considers that "the most beautiful thing about a tattoo is that it expresses a lot of maturity, because a person must make a decision to keep something on his body for the rest of his life, and live with it. This maturity is only found in those who have tattoos, since they have the ability to be loyal to a tattoo their entire lives."
This article was carried out within the "Youth22" project, a training program for Raseef22 sponsored by the D-Jil project based on a grant from the European Union supervised by CFI.
Show the comments