Sunday 5 January 202007:23 am

إقرأ باللغة العربية:
رياضيون إيرانيون يهرّبون أحلامهم من الحكم الإسلامي لتتحقق في بلاد جديدة
Iranian youth Ali Reza Firouzja refused to represent his country in the World Chess Championship in Moscow, preferring to participate under the flag of the International Chess Federation.

16 years old Firouzja, a chess grandmaster in late December 2019 formally requested from officials in his country to give up his Iranian nationality, with the possibility that he will later represent France (where he currently resides) in games making this the latest incident of Iranians refusing to play under the flag of the Islamic Republic.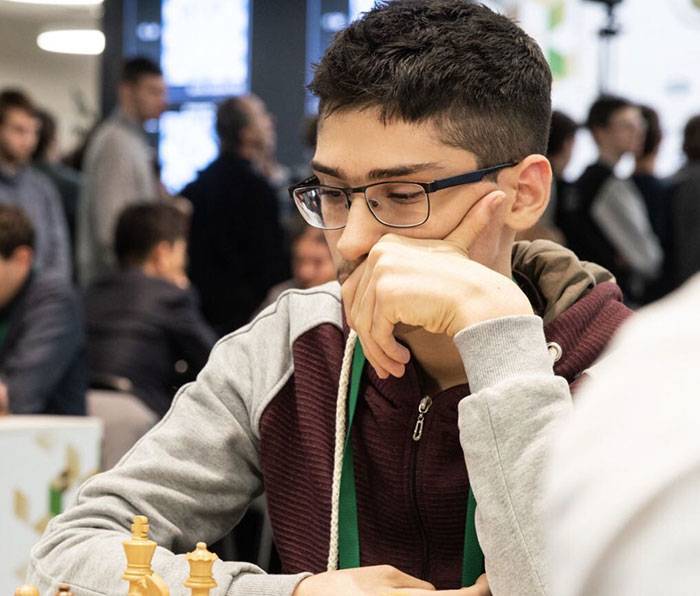 Ali Reza Firouzja
This is one of dozens of cases of people fleeing Iran, in a phenomenon that has recently grown due to the growing neglect by the Iranian authorities of their people's issues and the regime's complacency to peoples' difficulties.
The young Firouzja avoided giving media statements regarding his renunciation of Iranian nationality, saying only that the reason is the restrictions imposed on him by the Iranian authorities.
The player was prevented from playing games with an Israeli competitor at the International Chess Championship held in Germany last April, which some considered the direct reason for his decision.
Escaping restrictions
A while ago, the Iranian Chess Federation lost the distinguished player Dorsa Derakhshani, after she was expelled from the national team for refusing to wear the hijab in an international chess competition held in Gibraltar in early 2017, she later joined the American team.
The imposition of the hijab was also the reason why Iranian boxer Sadaf Khadem remained in France and did not return to Tehran after participating in an international championship without wearing the hijab.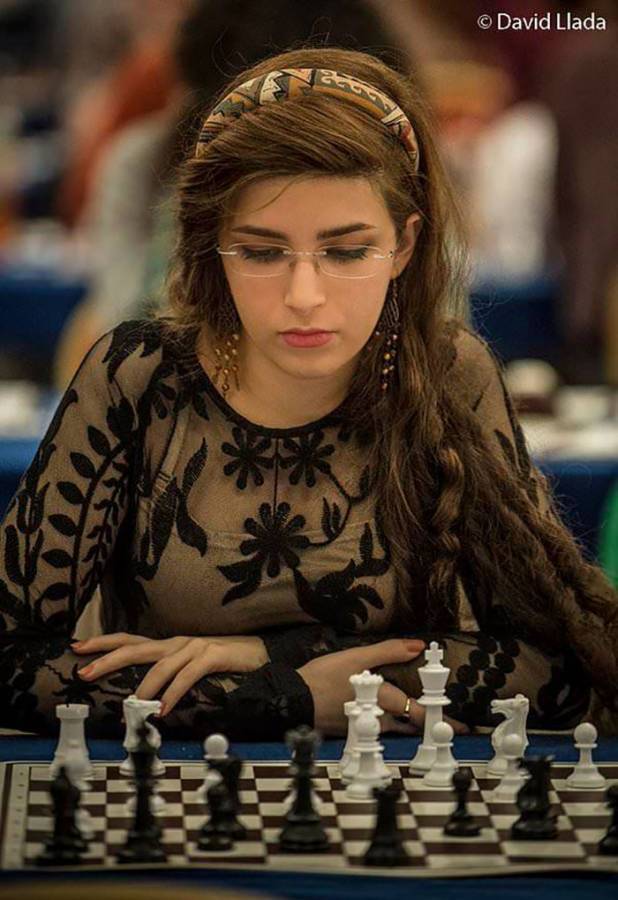 Dorsa Derakhshani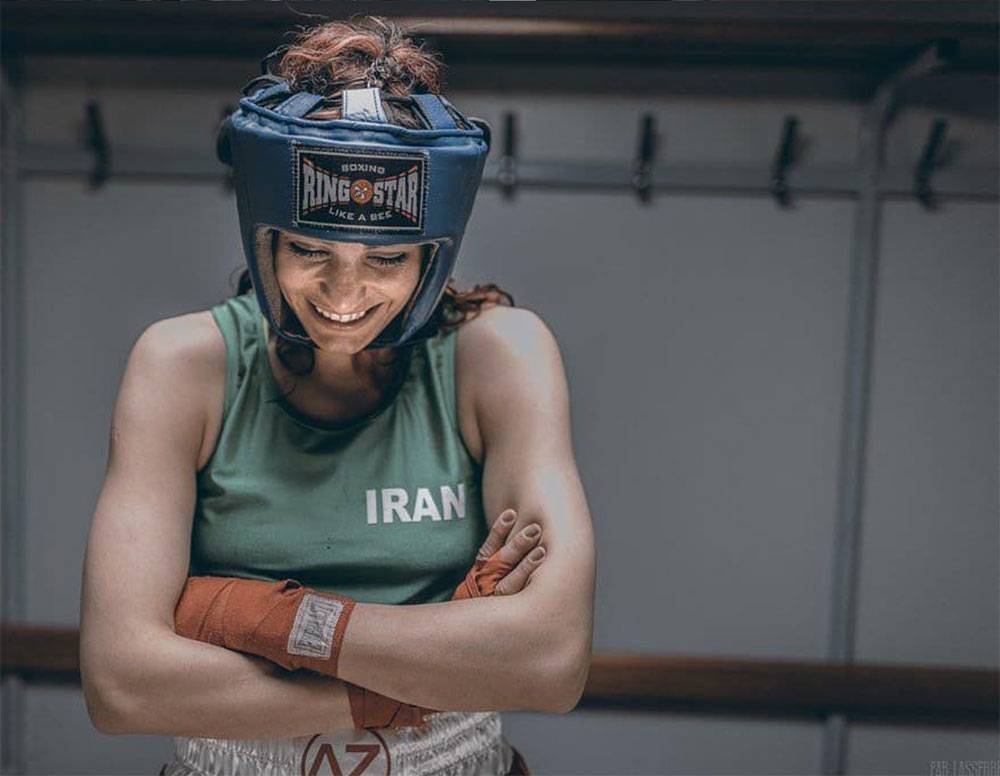 Sadaf Khadem
The list of athletes fleeing Iran is growing and increasing annually. According to news site Iran Azadi, their numbers swelled to forty people in the last ten years, and they are among the best athletes in Iran competing in several sports but because they suffered as a result of neglect, so they looked for new countries that would take care of them and realize their dreams.
Although some parties accuse these young people of treason, a large swathe of sports fans in Iran believe their actions are justified
The semi-official news site Tarafdari attributes the flight of athletes to the numerous problems that sport in Iran suffers from among which are low budgets and favouritism, to the extent some athletes have sold the medals that they have won.
Last October, Iranian power lifter Amir Muhammad Shahnavazi announced that he would not return to his country because officials steal and embezzle from the Iranian people.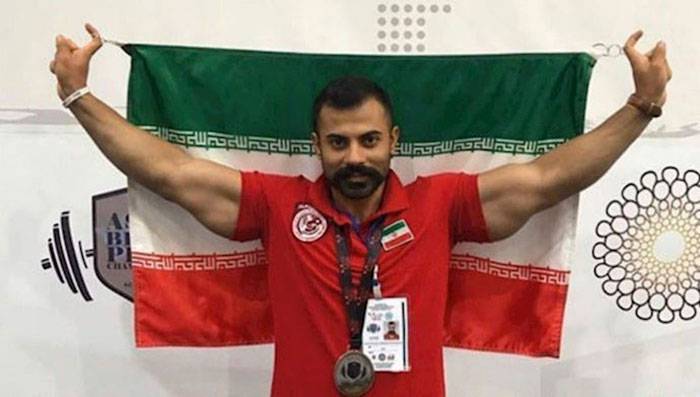 Amir Muhammad Shahnavazi
Among the recent cases of flight from Iran is the judo player Saeid Mollaei, who gave up his nationality and left for Mongolia to play in early December under the Mongolian flag in international championships.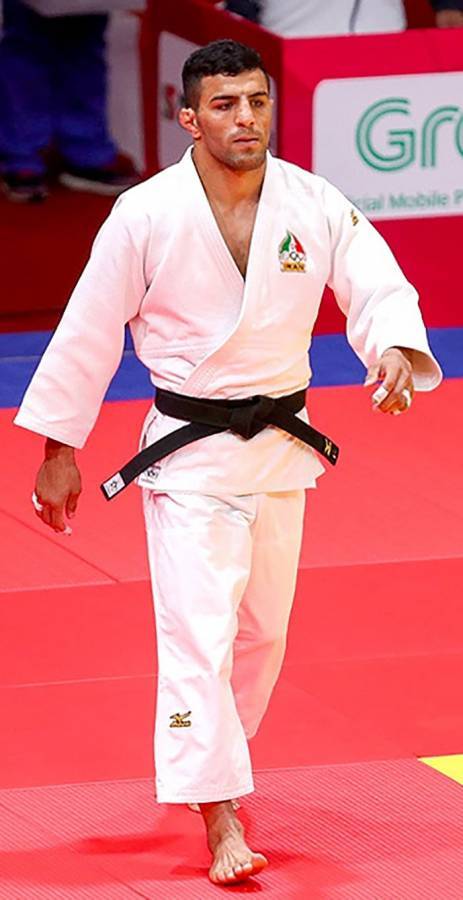 Saeid Mollaei
Mollaei had previously stated that the main reason for him leaving Iran was because he was twice denied the chance to win gold medals due to being forced to not to play with an Israeli competitor.
Undisputedly, sports in Iran are the best outlet for young people to breathe, as they're deprived of most of the regular leisure activities that are readily available in other countries but #Iran managed to restrict and ruin these opportunities too.
Neglected, abused, extorted and forced to export Iran's dogma, some forty Iranian athletes have fled Iran in the last ten years.
"You have to lose"
"You have to lose, Ali Reza." These words spoken by the Iranian wrestling national team coach, had wide repercussions after young Iranian wrestler Ali Reza Karimi deliberately lost a match in the World Junior Under 23 Championship in 2017. The coach asked the wrestler to deliberately lose against his Russian opponent so that he would not face an Israeli ahead of his American opponent.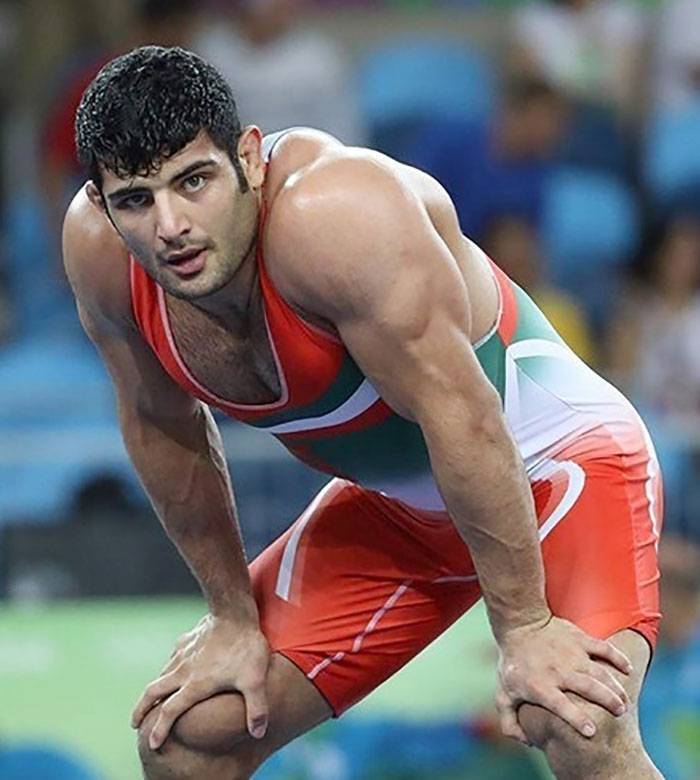 Ali Reza Karimi
The young wrestler says: "When I heard the coach tell me that I should lose, I felt that the world had collapsed on my head"
Several times in the history of their sporting competitions, Iranians have been on the cusp of winning gold medals, but a commitment to Iran's laws rejecting normalization with Israel meaning that they would be forced to withdraw from competing with Israelis, incurring international penalties for this behavior.
Some say that the predicament faced by athletes in Iran is not due to the policy of being "against normalization" but due to a policy of not compensating athletes for adopting a position that is harmful to their careers
Sports as an outlet
Undisputedly, sports in Iran are the best outlet for young people to breathe, as they are deprived of most of the regular leisure activities that are readily available to their peers in other countries.
Of course, playing sports in an Islamic country like Iran also has other difficulties, especially for women, but it has not prevented Iranian teams from raising the country's flag high in Asian and international championships.
During important sporting victories in the history of Iran, the sense of patriotism rises, as these are among the few occasions when Iranians can unite around their flag and put aside political differences.
However, it seems that Tehran's policy has wrested away this sense of patriotism from its citizens so that renouncing citizenship and raising the flag of another country has become common and will have very negative consequences for the morale of the Iranian people.
Show the comments