Thursday 7 March 201910:30 am
Numerous Egyptian girls have faced an uphill struggle to take off the veil. Tens of young women have stopped wearing the Islamic headscarf either silently or vocally, with some detailing their experiences in public posts on social media. Apart from the social challenges a female would customarily deal with in such a situation, many encountered an unexpected difficulty: the civil service. After removing the veil, the next step women would usually take is to replace their old photos on their national identification cards with new ones in which their hair shows. This was not a walk in the park in quite a few cases. Some of those women were persistently preached and given religious advice concerning the veil by civil servants. They were told it is compulsory for Muslim women to put on the veil, stressing that abiding by the conservative Islamic outfit is a matter of the utmost importance. Some governmental employees went as far as refusing to amend the applicants' ID cards as requested. Egyptian law allows women to dress as they please without restrictions. However, religiosity and the conservative nature of the mainstream in Egypt could urge civil servants to act on their own accord, according to a number of women who spoke to Raseef22.
"Full Lesson of Religion"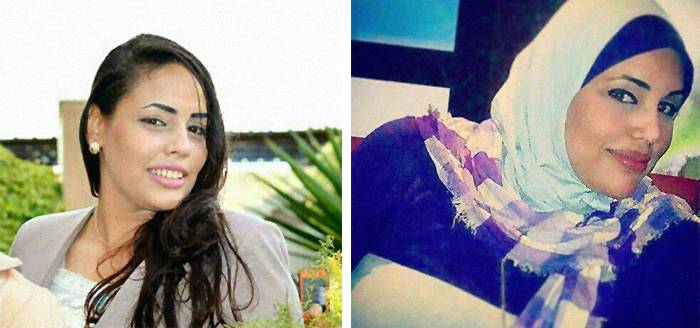 Changes are never easy in Ismailia, where a population of no more than 370,000 dwells northeast of Cairo. The traits of the city have largely changed over the past decades; it was more or less liberal in the mid-20th century before growing conservative like the rest of the Egyptian society. Kamilia Al-Kadi, who lives in the small coastal city, was given a "full lesson of religion" while trying to change her ID photo. "I went with my mother so that no one would cross the line, yet annoying comments got us both," she said.
Civil servants will not always explicitly express their objection to female applicants' new outfits. Instead, they might unnecessarily complicate the process of changing their ID photos. "I told one of the civil servants that I want to change my ID photo. When he asked me why, I told him that... it was an old [photo] and I wear the veil in it while now I don't," Al-Kadi said. "He asked me to go upstairs to meet another civil servant. This second one refused to wrap up my paperwork… then I went to another civil servant who asked me why I took off the veil before preaching me on the hijab." "She gave me other lessons related to marriage and how important it is not to wear makeup or earrings... She also asked me why I haven't given birth yet," Al-Kadi recalled. The religious rhetoric prompted Al-Kadi and her mother to leave the civil service office without changing the ID photo as intended. Since then, Al-Kadi has been trying to resort to nepotism, looking for anyone who can help her amend her ID without going through the normal process. "For now, I temporarily use my passport instead of the national ID because a photo of mine without the veil is on it," she said.
"May God Guide You to the Right Path"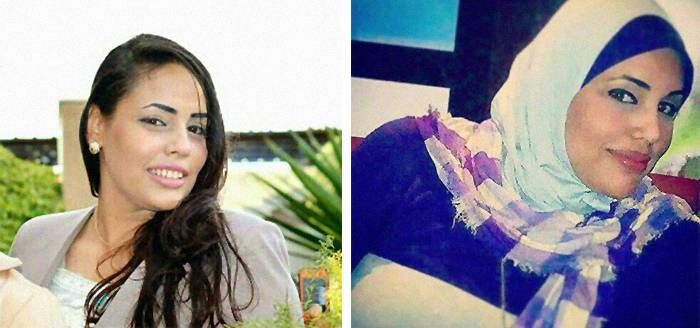 In Alexandria -- another coastal city that was once quite moderate and liberal before turning conservative -- Asmaa Mabrouk went through a similar experience. "I went to the Dekhela civil service office in Alexandria to change the photo of my ID, in which I wear the hijab to replace it with another in which I don't," she recalled. "The civil servant told me that the photo on my ID is old. I told her that I grew older and that I wear the hijab in the photo but I don't put it on anymore."
"While showing curiosity and disapproval, she asked me why I had taken it off, so I asked her if her question had anything to do with my request to renew the ID. She replied in a provoking manner 'yes' before lecturing me, saying that removing the veil is religiously forbidden yet has been a trend. She also hurled prayers at me, asking God to guide me to the right path." The civil servant refused to let Mabrouk's request to change her ID photo be met, refraining from wrapping up the requisite paperwork. When she asked another civil servant, the same thing happened; he asked her about the reasons why she stopped wearing the veil, then mentioned divine guidance and punishment for not obeying God's orders. He advised her to change her mind because "the end is near and doomsday is imminent". However, Mabrouk was luckier than Al-Kadi, having eventually changed the ID photo after protracted debates over the way she dresses.
Missing Paper
Also in the Mediterranean city of Alexandria, the treatment Fatma Hassan received from civil servants was not any different from the other two cases. She was lectured about religion and morals when she tried to change her ID photo at Sidi Gaber's civil service office. "I went to the civil service office to replace my lost ID, and thought I could also update my information; my address and photo," she narrated. "When I reached the stage when I was supposed to be photographed the female employee refused to take a photo of me and said that the old ID is still valid for another year, and the data it contains cannot be changed before the expiry date." "Even though I submitted an urgent request that does not take more than three days, my new ID was [issued] 20 days late because of many requests I had to deal with... I went to the civil service office back and forth as they kept asking me for a missing paper every time."
Rough Two Months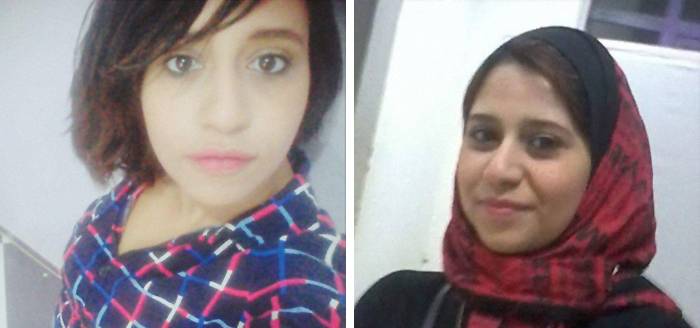 In the city of Damanhur, the capital of the coastal Beheira governorate, west of Cairo, Mariam Mahmoud had been subject to what she described as "bothersome" treatment from civil servants. "They kept putting off [my request] over the course of two months," she recalled.
One of the civil servants told her that the ID photo was not hers. She replied: "Of course, it was taken while I was 17 years old and veiled." The employee kept insisting that the ID photo was not hers, and thus she had to bring her father to confirm she was the same person. After he was convinced that it was actually her in the photo, a female civil servant took it upon herself to preach Mahmoud, asking her how her father had allowed her to take off the veil. Eventually, she was asked to come after two weeks. When she did, they told her to pass by again the next day, which sparked an argument. "I was lucky because there was an inspection committee there... so the employees had to wrap up the process after I kept coming and leaving for nearly two months," Mahmoud said.
"This Is Forbidden and You're a Good Girl"
On the Cairo-Ismailia highway, a young female lawyer faced similar harassment at the civil service office of Madinat Al-Salam district. "I was harassed by the female civil servant who took my papers for revision," said the lawyer who requested anonymity. "She was wearing the niqab [face veil] which left me flabbergasted. How can she work for a department affiliated to the Ministry of Interior while wearing the niqab?" "While checking my documents, she asked me why I no longer put on the veil. At the beginning she was friendly." "I told her that I look prettier without it, hence her tone has changed. She told me that I needed to complete my documents and get the stamp of the Lawyers' Syndicate of which I am a member. Because I'm well aware of the law, I told her that the stamp is important only in the first time to prove that I'm a member, but it's not mandatory in the second time. She told me that I might've been expelled, so I showed her a document proving otherwise." "She later told me, 'Oh my girl, please think about the veil. This is forbidden and you're a good girl and beautiful. The hijab protects you'. I replied: 'I did think about it'."
Where to File a Complaint
Brigadier General Omar Al-Gamal, the head of the public relations at the civil service office in Abbassia district, Cairo, says civilians have never filed such complaints at the Civil Status Authority. He stresses that the Ministry of Interior does not oppose any female civilian seeking to change her ID information whenever she wants and not necessarily after the expiry of her national ID card, citing the 1994 act of the civil service code. Al-Gamal said it was not reasonable for a civil servant to ask for a parent to come in person to confirm the identity of a female applicant, unless her features were completely different from the ID photo. He said such a procedure is precautionary and not compulsory as the applicant's presence is enough for her to make the desired changes to her ID. Moreover, he assured that a female civil servant cannot wear the face veil because it is prohibited by the Ministry of Interior's customs. Al-Gamal said any girl should lodge an official complaint in case she was denied her right to change her ID photo, saying civil servants who abstain from doing their jobs would be held accountable should they be proven guilty.
Show the comments